Family business
El Pòsit is a family business with more than 45 years of experience in catering, specialized in seafood cuisine since 1973, the year in which we started to exploit the restaurant of the old building of 'El Pòsit de Pescadors', at El Pòsit square in Cambrils.
At that time was the bar of the fishermen of Cambrils and we started offering also a gastronomic offer based on the products that arrived at the fish market, sardines, squid, sepia, mussels .
Over the years, the restaurant has grown in number of customers, until becoming a reference of the seafood cuisine of Cambrils. The building was demolished in 2004 and forced us to move the restaurant to the Plaza Mossèn Joan Batalla in the same locality.
At present we have grown and expanded our business with a new restaurant in the Serrallo in Tarragona and a new concept in Cambrils under the name Bar del Pòsit. Always with the same enthusiasm and mission that has brought us here: Make our customers happy and enjoy the traditional seafood cuisine with the best value for money and service.
We bet for a simple but good, healthy and quality cuisine. Very Mediterranean.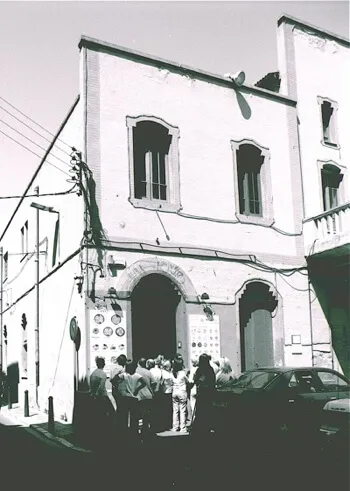 Everything started here, in the old building of Pòsit de Cambrils, demolished in 2004
Values
Our values are based on these pillars:
People, Product and Planet.
Purpose
Make our customers happy by taking care of them having an excellent experience in our restaurants.