There are no matches with the current filter
You can adjust the filter or reset it by clicking the button
+
Aproppòsit WOW D.O. Penedès
Created by Mireia Tetas of Pinord
Macabeo, Xarel·lo and Sauvignon Blanc
Soft and fruity
Aproppòsit D.O. Terra Alta
Created by Sergi Montalà of Estones vins
Macabeo, white Grenache and Muscat
Slightly fruity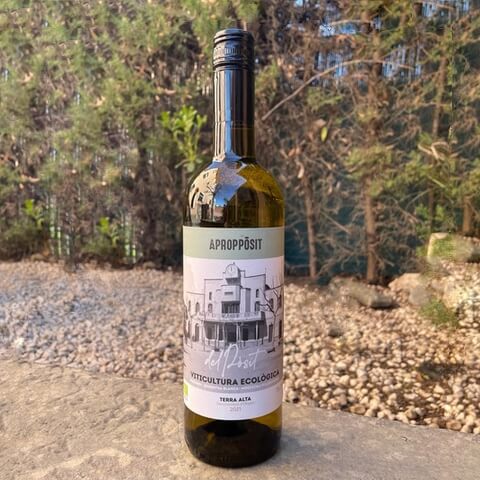 The joint work of winegrowers and oenologists shape a frank, fresh wine with fruity notes, easy on the palate and a well-marked aftertaste, seeking synergy with the cuisine respectful with the product and traditional elaborations, without stridency in the pairings.
Created by Sergi Montalà and Salvi Moliner for El Pòsit, Aproppòsit is the Mediterranean expression of the D.O. Terra Alta
Wine made from vineyards of Macabeo, White Grenache and muscat of Alexandria, located in the Batea district, planted in soils at an average height of 300 meters above sea level.
Each one is vinified separately and from a sustainable viticulture, we macerate the grapes and ferment the must at low temperature to obtain and incorporate into the wine all the aromas present in the grape and achieve a fresh and fruity white without tiring the palate.
Eat and drink well, the mere fact of enjoying the evening.
Coupage
80% Macabeo
10% White Grenache
10% muscat of Alexandria
Aproppòsit D.O. Montsant
Created by Jordi Vidal of La Conreria
100% White grenache
Very fruity
Aproppòsit Xarel·lo D.O. Penedès
Created by Joaquín Gay of Torre del Veguer
Xarel·lo and Red xarel·lo
Dry
Aproppòsit Malvasia D.O. Tarragona
Created by Vicenç Ferré of Mas Vicenç
100% Malvasia
Dry and aromatic. Grapefruit
Aproppòsit Muscat D.O. Terra Alta
Created by Salvi Moliner of Estones Vins
100% Muscat
Dry and aromatic
Cosechero del Pòsit
Galicia. Albariño. Young and fruity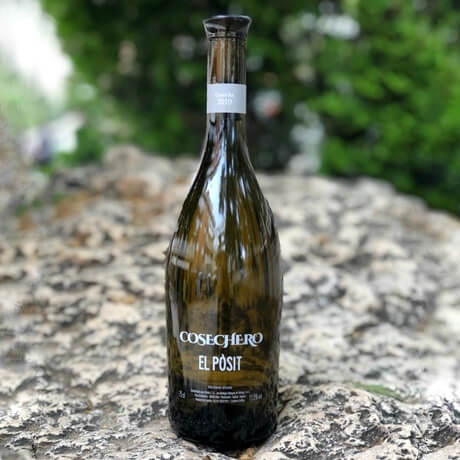 Born in the vineyards of a village called Arbo Pontevedra. From the winery-castle of Marqués de Vizhoja you can see the coast of Portugal. With an Atlantic climate and abundant rains, this young wine is reminiscent of apple, pear and lemon.
Made from Albariño and other Galician grapes... a coupage made by and for El Pòsit so that it pairs perfectly with the dishes made between El Pòsit kitchen stoves.
Bodegas Marqués de Vizhoja is a family business founded in 1968 by Don Mariano Peláez and currently run by his sons Jorge and Javier.
Petites estones
D.O. Terra Alta. 100% Grenache. Slightly fruity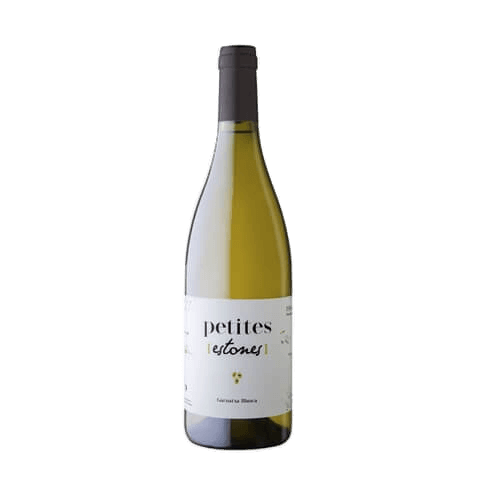 Petites Estones Blanc it's a white with all the typical characteristics of the area:
Grape varieties on honeycomb soil, with very good acidity, a white with a profile of citrus fruit and very well-marked fennels that represent an area very well.
The whites of Terra Alta in general express very well good levels of acidity and good levels of alcohol, therefore they are wines that are in balance.
The white Grenache in particular have this drier, slightly fruity point, which pairs very well with any product that has salinity, and when we are talking about rice, seafood, fish... it is an enhancer.
The good thing about pairing is that neither the wine stands out, nor the food is above it.
Working with El Pòsit restaurants is not just a matter of philosophy and product, is a pure subject of affinities:
people who share your way of seeing the world of wine, and you share their way of seeing the world of restoration, therefore, in the end it is a pleasure.
Being able to grow together fills us.
Aproppòsit Brut Nature Grand Reserve
Origin: Celler Rendé Masdéu
Macabeo, Perallada and Xarel·lo
120 months of aging in bottle
Quality sparkling
Kahova
Mediterranean personality, dense and aromatic.
Intensity 5/5 - Acidity 1/5 - Bitterness 5/5
Decaffeinated
Aromatic, with body.
Intensity 2/5 - Acidity 1/5 - Bitterness 2/5
Drinks menu
The composition of our dishes may undergo modifications, so this information is constantly being reviewed.
Request at restaurants the allergen information document which will prevail over any discrepancies with this version.